Fall into the season with Zeero Sangiovese
Get the lowest price ever by the case - up to 55% OFF
Incredible Savings
America's most popular Non-Alcoholic Wines at the lowest prices ever! Save 35% for a limited time!
Recent Additions
We're constantly adding new and exciting brands + sips to our lineup! Check our our newest finds here
Who Is Better Rhodes?
We're a group of curious, confident people changing the narrative around alcohol. Our carefully curated marketplace makes it easy to discover non-alcoholic and alcohol-free options that not only taste great, but align with your wellness goals.
Don't take our word for it
★★★★★

Love these! Ordering them again! Excellent flavor combos. Calories per flavor totally worth it! That perfect mix of not too sweet and still providing a great taste that's not watered down.

Rachel F.
★★★★★

What fun it is to receive a box of hand selected mocktail options to try! Just starting on my sober journey this made it feel fun...

Shauna B.
★★★★★

This is the #1 Bubbly I have found that is so delicious and my go to for all Celebrations....by far the BEST Non-Alcoholic Bubbly out there. Love IT!:)

Donna j S.
★★★★★

Really enjoyable, not too sweet as some are. I had to keep checking the bottle as I couldn't believe it was Alcohol Free.

Laura Z
★★★★★

Grüvi was delicious and refreshing. I poured it 50/50 with sparkling cider over a big square I've cube and it was absolutely lovely. Would buy again!

Andrea F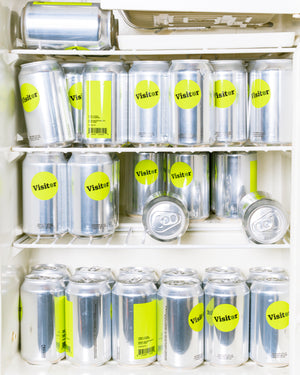 Visitor is a gluten-reduced, crisp, clean, lightly hopped non-alcoholic must try beer
Explore Visitor Beer
The best collection of non-alcoholic wine the market has ever seen
Explore our best selling wine curated collections.
E-Gift cards available
Need something last minute? Not sure of their tastes? A gift card is the perfect option.